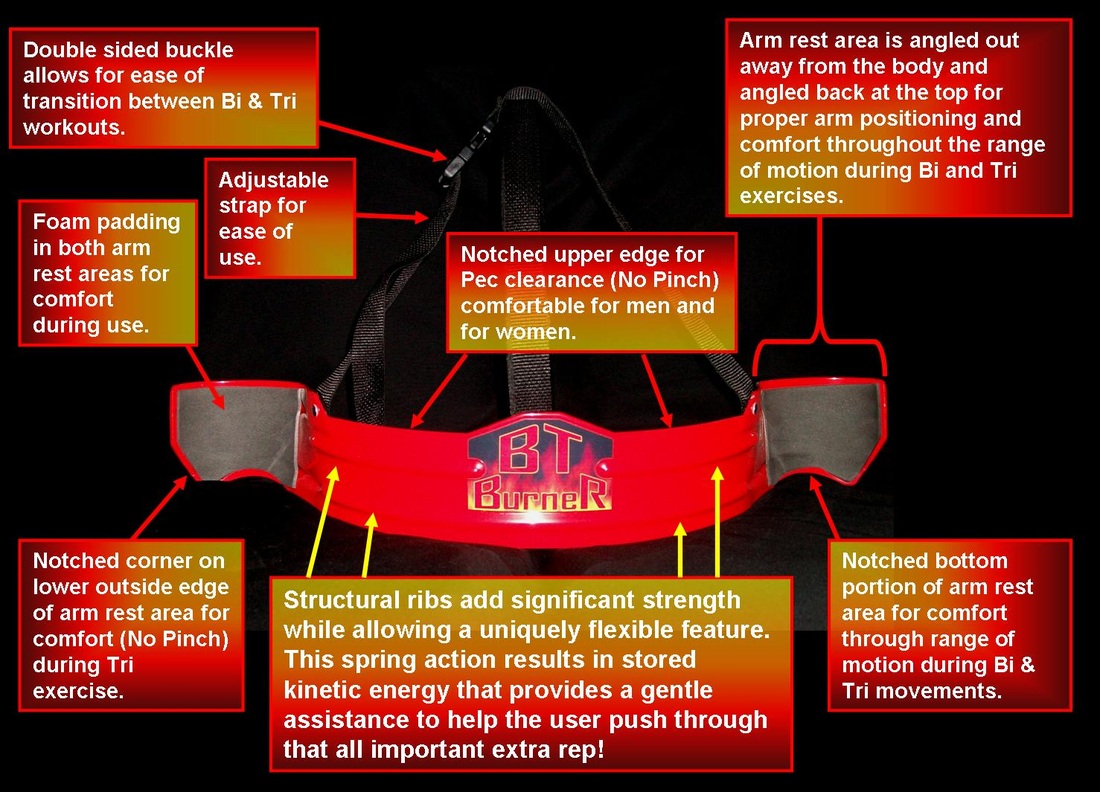 The BT Burner is a complete redesign of the apparatus commonly known as the Arm Blaster. The BT Burner is an arm rest and stabilizer used for performing strict bicep curls and triceps kickbacks with maximum isolation on the working muscles and minimum stress on the non-working support muscles (ie. the lower & mid back and shoulders). The BT Burner is offered in two sizes. These sizes will cover every body from the slim build up to the beefy body builder. This product even works well for the female exercise enthusiast.

As quoted from Arnold's "Modern Encyclopedia of Body Building":

"Doing curls with an Arm Blaster-a piece of equipment that, unfortunately, you don't see very often today-is a very strict way of working the biceps that minimizes cheating. By using the Arm Blaster, you get the same kind of effect as with a preacher bench-no elbow movement at all and strict isolation of the biceps."